The logo of Sharp, Kinane Limited was developed through the collaborative partnership of Jacqui Sharp and David Kinane. Their professional relationship was established many years ago through sharing the same values and vision for supporting and developing educators across Aotearoa. Both were dedicated and passionate about facilitating new growth in teachers in order to grow capable, confident and resilient ākonga. Jacqui and David view education as life-long learning and with their experiences and belief in fostering collaborative practices formed Sharp, Kinane Limited.
Therefore, the symbolism represented in the kowhaiwhai design signifies the joining of their combined knowledge within education. Alongside this is the reflection of their desire for perpetual growth, renewal through sharing while creating new understanding through combining different paths of learning. The colour red relates to the pohutukawa flower that aligns with people and the pedagogy that underpins teaching and learning. The green of the koru represents new growth, ideas and renewed learning. As facilitators weave the kete of knowledge with those they work alongside, the harakeke gradually changes from the greenness formed from new ideas through to the embedded wisdom of experience the colour brown portrays. As Sharp, Kinane Limited has grown, Jacqui and David are proud of the like-minded and equally passionate facilitators that they have brought into the team. This has helped to establish and create a company that values, reflects and celebrates the diversity, experiences, perspectives and skills that each person brings. As we grow, we continue to assimilate new ideas and continually weave our new learning into our products and services.
It is this collaborative philosophy that we all bring to our mahi with kura and kaiako in our PLD contracts. We recognise that our team and kaiako are experts and all have a skill and a perspective to share and learn from each other. Sharing allows new growth, new learning and new confidence for all to explore new ideas. In this way, we also bring back to our team the wisdom we have learned alongside the kura and akonga we individually work with. Our vision and statement for Sharp Kinane is Ka rārangahia tahitia ō mātou ara mātauranga mā te ako ngātahi. This reflects our belief that to make a difference and be effective in our mahi we are committed to ensuring the principles of 'Weaving our pathways of knowledge through learning together' guide our journey.
Jacqui Sharp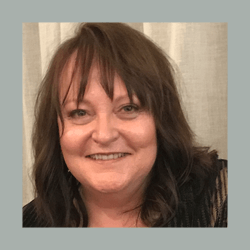 Contact Jacqui: jacqui@sharpkinane.com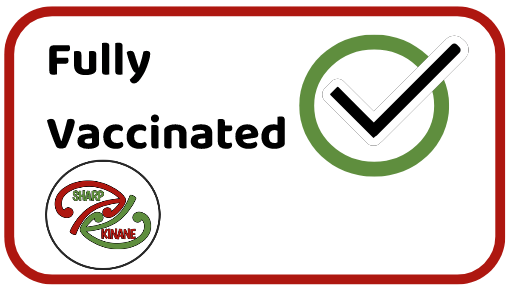 Jacqui's PLD specialisms:
Digital fluency, curriculum design, digital technologies curriculum, literacy. SeeSaw Ambassador.
Jacqui has been at the forefront of digital learning innovation for many years,  mostly working in year 0-8 classrooms throughout the North Island. Jacqui is renowned for her ever popular "Walk the Talk" where she models technology integration pedagogy as an 'in residence' week for teachers from all over the country to observe and learn from. Jacqui has a plethora of resources, websites, courses and workshops which are known, trusted and used by teachers locally, nationally and internationally. Jacqui is a SeeSaw Ambassador.
Jacqui is based in Auckland/Tāmaki Makaurau and is currently servicing PLD contracts in Auckland/Tāmaki Makaurau, Northland/Te Tai Tokerau and Taranaki.
---
David Kinane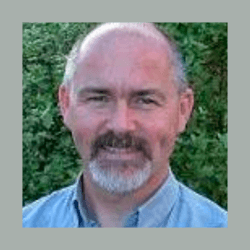 Contact David: david@sharpkinane.com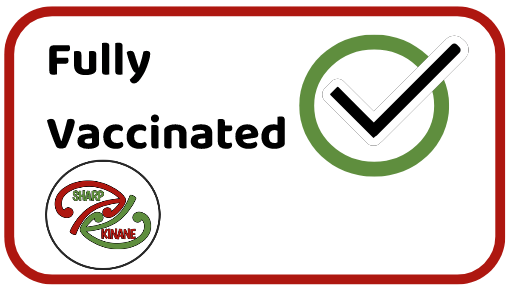 David's PLD specialisms:
Just In Time Maths (JITM), Digital fluency, digital technologies curriculum, curriculum design, coding, maker spaces, CAD/CAM and maths.
Prior to setting up Sharp, Kinane Limited with Jacqui, he already had a long established business providing digital learning PLD to the education sector in New Zealand. Prior to this, he worked for Team Solutions at the University of Auckland as their e-Learning facilitator responsible for delivering the digital learning, schools support contract to all secondary schools in the Auckland//Tāmaki Makaurau and Northland/Te Tai Tokerau regions.
David has been an e-Learning/ICT specialist since the 1990's. He built his first digital classroom in 1997 with 6 computers a laptop and a data projector. The students had their own website, which they updated daily, despite the computers not being networked and the only internet connection was in the school staff room. David was the County Advisor to schools in the UK, head of IT at a large secondary girls' school in the UK, director of IT at a large intermediate and a large primary school in Auckland.
David has presented e-Learning workshops and theory at conferences all over New Zealand and has also presented on e-Learning pedagogy and integration at conferences in Hong Kong, Australia and the Czech Republic. David writes regularly for Interface Magazine. In a previous life David had a photographic studio in the heart of London where he produced studio photography for some of the largest advertising companies and their clients.
David is based in the Waikato and is currently servicing PLD contracts in Auckland/Tāmaki Makaurau, Northland/Te Tai Tokerau and Waikato regions.
---
Phil Sharp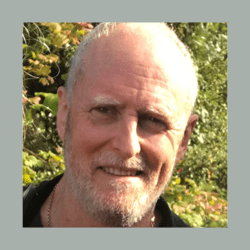 Contact Phil: phil@sharpkinane.com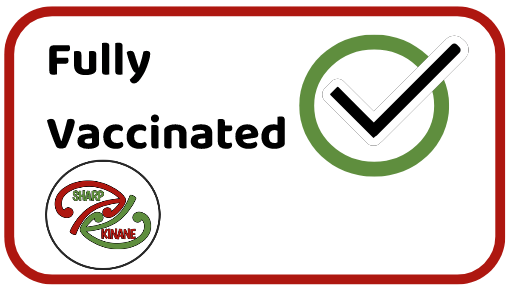 Sharp, Kinane Limited, Executive Officer.
Phil, comes from a retail background where he held a variety of Senior Management roles working for some very large and well known NZ high street and big box store retailers. Phil is married to Jacqui and encouraged David and Jacqui to join forces to form Sharp, Kinane Limited. He joined Sharp, Kinane Limited at the beginning bringing his business expertise to the company. Phil's business acumen and extensive high-level management experience are invaluable to the company. Phil's expertise ensures that Sharp, Kinane Limited operates efficiently and effectively, freeing up David and Jacqui and the rest of the team to do what they do best, deliver innovative PLD to schools.
---
Donna Davies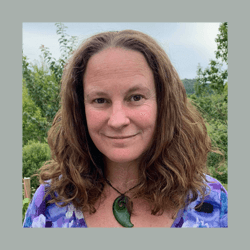 Contact Donna: donna@sharpkinane.com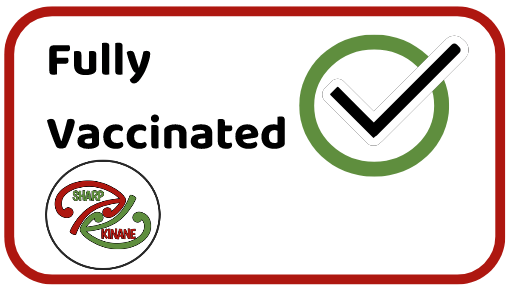 Donna's PLD specialisms:
Local curriculum/place-based learning, cultural capabilities, digital fluency, digital technologies, critical inquiry, assessment for learning, education for sustainability, effective pedagogy for priority learners in Numeracy and Literacy. SeeSaw Ambassador.
Donna is an experienced facilitator. She collaborates with kura around the motu to design innovative, authentic, place based local curriculums that draw on the aspirations of iwi, whānau and community, optimise curriculum integration and value student voice.
She guides the design of coherent across school student inquiry models to ensure that akonga acquire the key competencies to be actively involved lifelong learners. Digital Technology is strongly integrated to share and give voice to a living curriculum.
Her past mahi facilitating for the Enviroschools program ensures that Kaitiakitanga is integrated into all learning experiences.
She has a passion for local histories and a commitment to ensure that te Tiriti o Waitangi is lived through a bi-cultural perspective that amplifies the Māori voice. She is known for her workshops that focus on local places, histories and stories integrated with Digital Technology.
Donna enjoys being on a learning journey with kaiako to build digital capability through modeling key concepts and co-constructing engaging resources and experiences. Her facilitation style is practical, flexible and responsive to each kura's needs.
Donna is based in Taranaki and is currently servicing contracts in Taranaki and Manawatu.
---
Bex Langton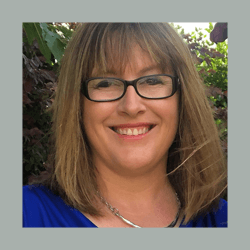 Contact Bex: bex@sharpkinane.com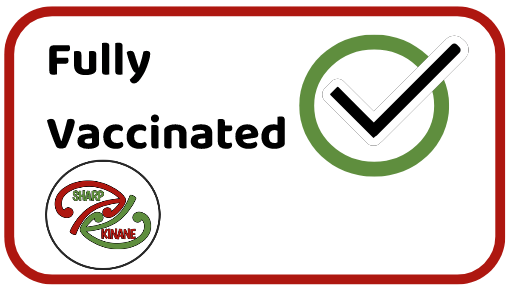 Central and Lower North Island regional manager
Bex's PLD specialisms:
Just in Time Maths (JITM), Digital Fluency, science, leadership and curriculum design. SeeSaw Ambassador.
Bex has 25 years teaching experience working in both the primary and secondary sectors, specialising in science, chemistry, and mathematics at the secondary level.
Bex was a Deputy Principal for 12 years at a Year 1 – 8 Catholic primary school, where she taught Year 7 & 8 students. She encouraged her students to integrate personal interests whilst supporting them to actively design their own learning journey. Bex also encouraged them to explore learning beyond the classroom walls, and enjoyed supporting students to enter in local, regional and national competitions, across all curriculum areas.
In her leadership role as DP, she was responsible for curriculum development, data tracking and analysis, student reporting, and teaching as inquiry. She was the staff BOT representative for 9 years and was responsible for charter and strategic aim development.
Bex's strengths include developing effective systems to streamline school processes, facilitating staff and leadership reflections to prompt changes to practice, and working with schools to develop their local curriculum.
Bex has previously received nominations for the ASG Excellence in Teaching Award and for the More FM Taranaki Teacher of the Year. Bex is a SeeSaw Ambassador
Bex is based on her dairy farm in Taranaki and is currently servicing PLD contracts in the Taranaki region.
---
Melisa McEwen-Shepherd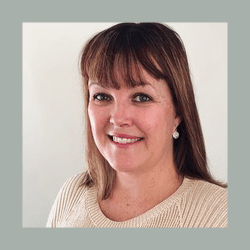 Contact Melisa: melisa@sharpkinane.com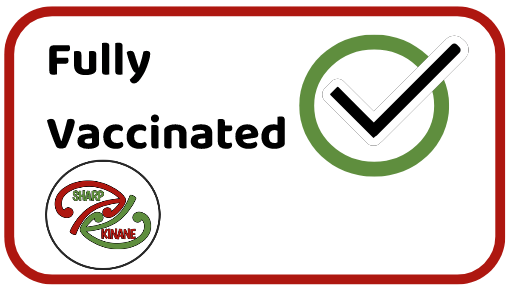 Melisa's specialisms:
Digital Fluency, Play-Based Learning, Early Years, Mentoring, Local Curriculum Design, Assessment
Melisa has spent her teaching career at the cutting edge of innovative teaching and learning practices, with experience across all primary school year levels including New entrants right up to Year 8. Her experience in teaching in Innovative Learning Environments provides a fantastic platform for developing effective systems to support agentic learning and effective collaboration for teachers and learners alike.
Melisa uses her experience in play based learning to facilitate teachers in exploring ways to plan and implement playful learning that has the best fit for their unique environments. She enjoys using her extensive knowledge of The New Zealand Curriculum and Te Whariki to develop resources that help teachers and leaders reach their play based and project based learning goals.
In her leadership role as AP, Melisa was responsible for transitioning, curriculum development and assessment. She has also been the Staff representative on the Board of Trustees.
Valuing life long learning, Melisa continues to undertake study with Massey University where she has completed post grad study including: Prevention and Remediation of Literacy Learning Difficulties, Understanding Learners with Behaviour Difficulties, Enhancing Teacher Learning and Mentoring and Trends in Digital Education.
Melisa is based in Taranaki and is currently servicing PLD contracts in Taranaki and Auckland helping schools to develop and deliver their Localised Curriculums, refine their play based learning, use digital technologies in rich and authentic ways and develop their Assessment for Learning Practices.
---
Kirstin Hensman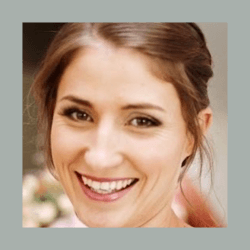 Contact Kirstin: kirstin@sharpkinane.com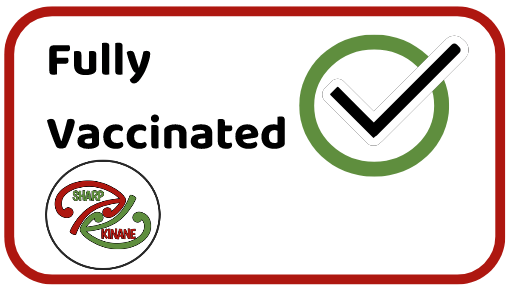 Kirstin's PLD specialisms
Digital Fluency, Digital Technology, Local Curriculum, Learner Agency and Rich Learning Opportunities
Kirstin has been employed as a Primary School teacher for 11 years. During that time she has led teams of teachers, as well as working as a Within School Lead Teacher and then an Across School Lead Teacher within her Kahui Ako. She is passionate about future focused education, enabling our learners to understand how they learn best and giving them the ability to drive and lead their own learning.
Kirstin has also been responsible for leading a range of curriculum areas, including Mathematics, Literacy, 21st Century Learning and E-Learning. She has led the implementation of cloud based tools used for assessment, reporting and learner agency, with both teachers and her community.
Kirstin is passionate about learner engagement and agency. She supports teachers to design rich learning opportunities that relate to students' local curriculum. Kirstin works hard and utilises a range of evidence-based strategies to work with teachers to identify students' passions and design learning with them, that relates to their interests.
Kirstin develops resources for teachers to use, that enable them to integrate digital technologies across the New Zealand Curriculum.
Kirstin is based in Auckland and is currently servicing PLD contracts in Auckland/Tāmaki Makaurau
---
Traci Sietu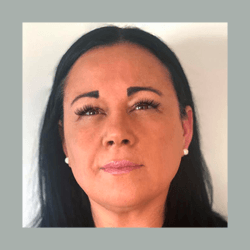 Contact Traci: traci@sharpkinane.com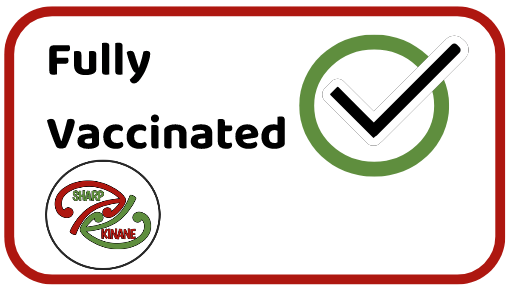 Traci's PLD specialisms:
Change leadership, strategic planning, curriculum design, future focussed education, local curriculum, innovative practices, cultural responsiveness, Pacific education and community engagement, digital fluency and mentoring leaders and provisional registered teachers.
Traci is grateful for the many opportunities offered to her over the years in education. Her experience has developed from initial positions as a teacher aid, followed by teaching and varied responsibilities and leadership roles. This involved time in Kāhui Ako before moving into a facilitation space alongside advising and consulting in schools. She has held various positions in a variety of community and sporting organisations that have allowed her to liaise and build strong home and school connections with learners and families.
With a range of experiences across sectors from early years through to secondary education, Traci is committed to ensuring that the needs of ākonga, teachers, whānau and communities are met with a focus on learning partnerships. She is able to work collaboratively with schools to build relationships based on trust, honesty and respect that promotes and fosters positive change in teacher pedagogical practices. Innovative teaching and learning environments, development of school-wide visions, curriculum implementation to align with a school context, Māori and Pacific engagement, special character and inclusive practices are areas of expertise.
Traci is based in Auckland and is currently servicing PLD contracts in Auckland/Tāmaki Makaurau

---
Rebecca Remington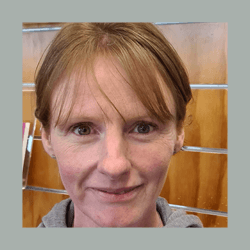 Contact Rebecca: rebecca@sharpkinane.com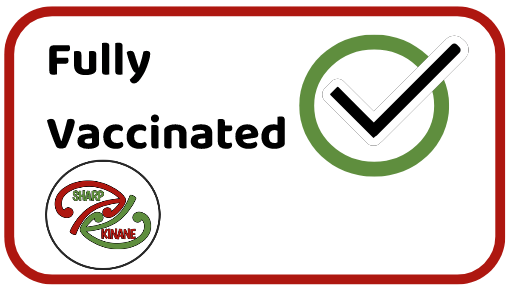 Rebecca's specialisms:
Digital Fluency, Coding, Curriculum Design, Assessment, Innovative Teaching and Learning, Maths

Rebecca is an experienced teacher, having worked in both primary and secondary settings. Her secondary school speciality was Maths and Digital Technologies, with the majority of her primary school teaching in Year 7/8 classrooms. Before moving into facilitation Rebecca was the Lead Teacher for Future Focused Learning and Digital Technologies across all primary levels, delivering a specialised program for the students and coaching and mentoring for staff in Digital Fluency.
Rebecca is passionate about the creation and use of innovative teaching and learning environments including supporting the design, planning and implementation of MakerSpaces. She enjoys seeing the connections that students make and the collaborative nature of using robotics and coding to support project-based learning within these environments.
Chris Appleton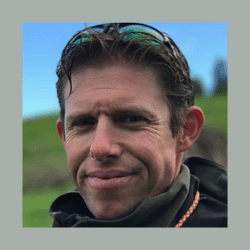 Contact Chris: chris@sharpkinane.com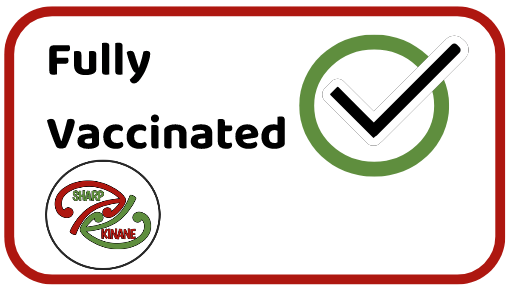 Chris' specialisms
Digital Fluency, Digital Technology, Curriculum Design, Robotics and Maths
Chris has been employed as a Primary School teacher for 18 years. During that time he has a wide range of experience across Years 3-8 in a number of primary and intermediate schools. Chris has a passion for robotics having been a lead teacher and judge in many Auckland Robocup Competitions. He uses this knowledge and experience to support schools develop an innovative and creative approach to teaching and learning using LEGO Mindstorms and Edison robots.
During his time as a teacher, Chris has been responsible for leading teams of teachers as well as a Curriculum Lead in Maths, Digital Technology and e-learning. This has helped him build schools digital fluency and student agency by creating innovative, practical resources that help build digital tools and technology across a range of curriculum areas.
Chris is based in Auckland/Tāmaki Makaurau.
Sharp, Kinane Limited 2021